Garth Brooks Is Coming Back With a New Album
Garth Brooks, one of the highest-selling country artists in the history of the genre, has announced information on his brand new album. He announced that his new album will be called Man Against Machine and that it will be released on November 11.
He also released a shot of the cover to the new album. The cover is a simple picture of Brooks himself in sunglasses with one of the his famous trademark hats.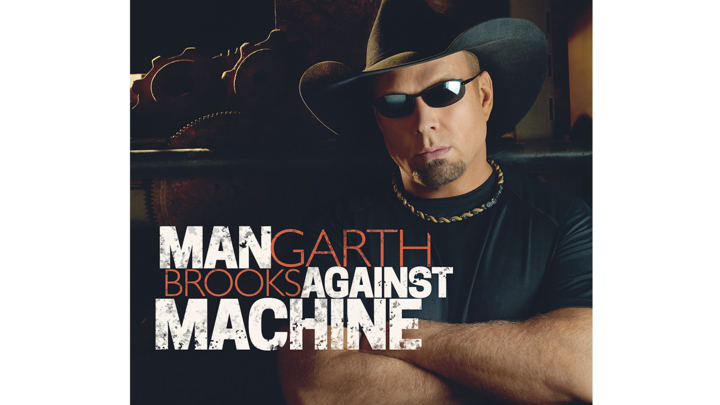 This marks a major comeback for Brooks. While this is his ninth studio album, it is also the first that he has made since he released Scarecrow all the way back in 2001.
Brooks was inspired heavily by the struggles of the human race over the past decade. He feels that people in general have been working hard to try and keep their individuality and to go after their dreams even as the world of machines and technology continue to take over and permeate society. Brooks wants to send out the message that people should never give up on their dreams even as society starts to make it all the more challenging for them to keep their dreams healthy and happy.
The album can be pre-ordered through his website or through Ghost Tunes. Garth Brooks is still one of the most notable holdouts from the iTunes service (iTunes also has a lot of mobile casino apps). GhostTunes.com is a new music download site that Brooks has been a strong supporter of. The site is offering a special bundle deal that includes all of his prior albums plus some videos. Visitors can also get access to People Loving People, his new single, off of the site. The bonus song Send 'Em On Down the Road is also featured on the site. A few live performances from his past can also be found here. This is all included on the system alongside many different recordings.
Garth Brooks also announced a few dates on his current tour. He has spent much of his time in the last few years holding multiple-date residencies at various concert venues around the country. Brooks announced four new dates at the Target Center in Minneapolis. He will be performing four times from November 6-13. This is in addition to the two shows on November 14 and 15 at the Target Center that were already announced.
Brooks will also be at the Veterans Memorial Arena in Jacksonville for six songs from October 10-18. He also has shows at the Rupp Arena in Lexington on October 31 and November 1.
Brooks' wife, fellow country music star Trisha Yearwood, will be opening for him at all of his shows.
In a related story, there are no developments at this time as to whether or not he will reschedule the five shows that he was going to hold in Ireland. Brooks was in a dispute with the Dublin City Council over the licensing deals that would come about with the shows. He was going to play in Dublin in late July and sold 400,000 tickets to those shows before they were canceled.