Kanye Celebrates a New Baby and a New Album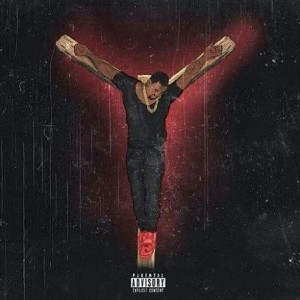 The headline grabbing and often controversial antics of American recording artist and record producer Kanye West have in the past overshadowed his musical contributions. If Kanye were to come up in a word association game most people would immediately blurt "Taylor Swift!" because of his ridiculous but very memorable interruption at the Grammys. Kanye's relationship with Kim Kardashian (referred to collectively as "Kimye" in tabloids) has also drawn considerable attention to his personal rather than professional life. The couple welcomed a baby girl into the world just a few days ago and fans are still eagerly awaiting news of the baby's name and pictures of Kimye's brand new daughter. But with the release of Kanye's sixth and newest album, Yeezus, people are finally talking about Kanye's musical talent rather than his lack of social graces.
In fact, some critics are already calling Yeezus "the biggest album of the year". But before you rush out the door to purchase your very own copy, you should be warned that although the album is indeed making a big splash it clearly isn't music to everyone's ears. You can expect the same level of sexually explicit lyrics as in Kanye's other albums as well as musical representation of himself as a god-like figure (humility has never been his strong suit). But of course Kanye fans anticipate that about his music and it's actually a crucial part of his unique brand. What really has some people cringing and shaking their heads in distaste is his choice to use Parkinson's disease as a punch line in a lyric in his new album which is being called "ignorant". Ironically, this new Kanye focused controversy may actually work in his favor by increasing interest in his album.
You can secure your own copy of Yeezus through Kanye's website.