'Ding Dong! The Witch is Dead' Fails to Reach UK Singles Chart No.1
Recent death of the former British Prime Minister Lady Thatcher has raised a lot of controversy in the music world – at least when it comes to UK. The most notorious reaction to stem from her death was certainly the campaign to make "Ding Dong! The Witch is Dead" reach UK singles chart No.1 – with the implied dedication to late Thatcher.
Of course, the song itself never originated as an anti-Thatcher number. "Ding Dong! The Witch is Dead" is not the title of the latest slot machine, but it actually dates from the famous Wizard of Oz musical, which launched Judy Garland's career back in the 1930's.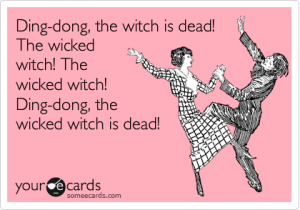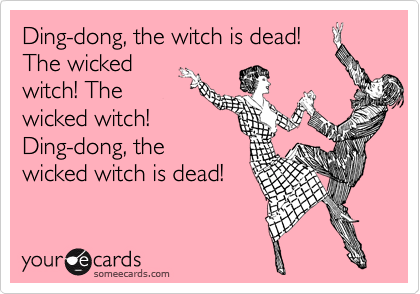 Despite the innocence of the song itself, the deliberate campaign to make it reach No.1 in the current circumstances placed BBC in a difficult situation. The pressures were strong – one side was outraged by the campaign, the other cried out against censorship. BBC chose to take the middle road, stating they will play a short clip of a song along with an explanation of its rise in popularity. However, the whole song was not to be played.
"Ding Dong! The Witch is Dead" in the end failed to actually reach the top of the UK singles chart, leaving its supporters disappointed and its opponents relieved. "Need U (100 percent)" by Duke Dumont feat. A*M*E took the number one spot.
The curious thing is that UK singles chart's demographic is typically young. An interesting commentary on this phenomenon of "parents invading their children's territory" was made by Neil McCormick of Telegraph.
During her years as Prime Minister, Thatcher provoked many British musicians into voicing their revolt the best way they can – through song. The most popular examples include Morrissey and Elvis Costello, both of whom have never been shy to express their disdain for Thatcher.
The funeral for Margaret Thatcher will be held on April 17.